About Meriden Paper Ltd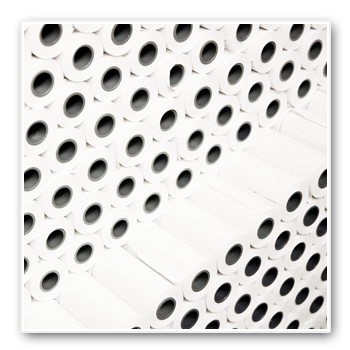 The Company was originally founded in 1974 to manufacture and supply the stationery trade with single and multi-ply paper rolls for use in Adding Machines, Point of Sale (POS), Cash Registers and Telex Machines.
We are located centrally in Birmingham. This provides good access to the motorway network which makes us capable of providing an efficient and economic distribution service to most parts of the United Kingdom. We occupy a 60,000 sq. ft factory with offices, administration, roll and label converting, printing, warehousing and distribution all on site. In 2015 we added a 20,000 sq ft warehousing facility in Godstone, Surrey.
The Company has established itself over the past 40 years and is now one of the leading manufacturers within the industry with an excellent reputation for quality and service. We employ approximately 36 personnel and have an annual turnover of over £9,000,000 (as of July 2015). The principle function of the business remains the manufacture and distribution of various types of paper roll and labels but now encompasses printing from one to six colour.
Our business covers the multiple retail, banking, building society, garage forecourt and specialist roll markets. Our client base includes many O.E.M's (Original Equipment Manufacturers), wholesale distributors, dealers, multiple retailers, envelope and other processing manufacturers, Government and local authorities. Our business activity centres mainly within the U.K market with some exports sales for specialist roll products.
Our Direction and Strategy
It is the tradition of the company to have a main customer base embracing Original Equipment Manufacturers and Equipment/ Trade Distributors, with whom we work to develop roll products most suitable for their machines. This provides us with a thorough understanding of the technical requirement for the correct functioning of the roll product in the machines and insight towards the route to market.
Our aim is to keep to the forefront of the market in general product development. We are currently the leading producer of four colour process advertising on roll products, which provides considerable cost savings for a number of blue chip retailers.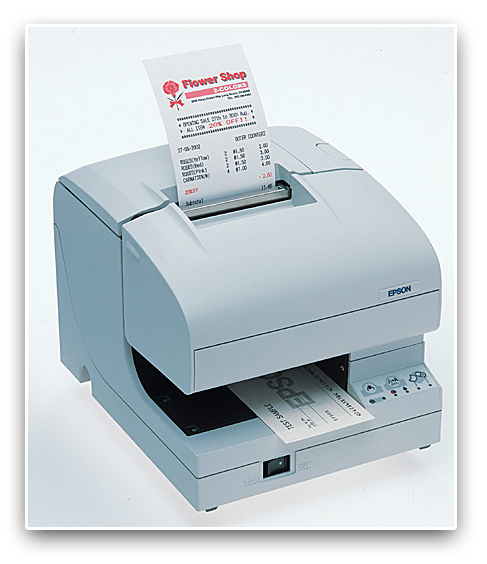 The company has also developed roll products with its major customers on security printing to combat fraud, and continues to investigate and innovate.
A policy of continual capital investment in refurbishment / modernisation of existing equipment is both expanding our capacity and increasing our efficiency in roll production / printing. This enables us to service the currently expanding market for EPOS rolls and labels, at a cost effective and competitive rate. Following recent investment in our machining and printing capabilities, we are looking to secure a more significant market share of the self adhesive label market.
All of the thermal paper we use is approved for use in IBM printers. We are also an approved suppliers of Thermal Paper Rolls for EPSON printers.
Our Stock List: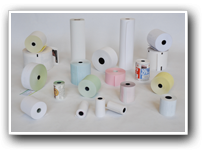 View our Stock List >>>
Our Machinery
Find out about our machinery capability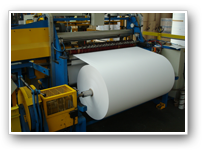 Find out how >>>