Environmental Policy
Meriden Paper has always seriously considered its impact upon the environment and strives to mitigate this by continually introducing and maintaining improvements in its' activities.
The Company has introduced into its working practices many environmentally friendly practices such as these listed below :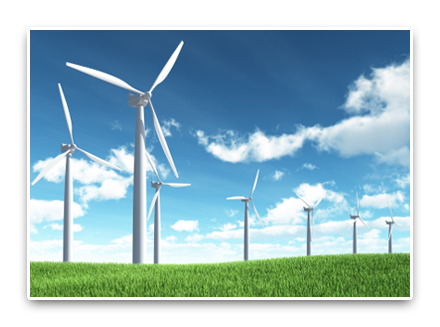 The promotion and supply of lighter weight papers giving more length on a roll leading to fewer rolls required and better utilisation of transport and storage resources.
The use of Recycled Materials in its products.
The use of Recycled/Recyclable Packaging.
The use of Self Closure Die Cut boxes to eliminate the need for sellotape to seal the boxes in small roll packaging and reduce the cardboard requirement.
Maximising palletisation of goods = fewer pallets, less deliveries and less storage space.
The use of Water based Printing Inks as this is environmentally friendly as opposed to using spirit based inks/uv inks.
The Collection and Recycling of Waste materials produced within the plant.
The use of Variable Speed Drives and plc Controllers to reduce our energy needs.
The use of Regenerative Drives and plc Controllers to reduce our energy consumption.
The use of low wattage Energy Efficient Lighting throughout in the factory and the offices.
Using the system of Backloading where possible for delivering goods to the market (fewer empty lorries on the roads).

Meriden are actively involved with the Carbon Trust analysing our Energy Consumption Trends, seeking ways to further reduce and lessen our energy requirements/carbon impact on the environment.
Producer responsibility obligations (packaging waste) regulations
Meriden Paper takes its obligations under this legislation seriously, we meet these through a PACKAGING COMPLIANCE SCHEME run by VEOLIA ENVIRONMENTAL SERVICES (UK) plc, please click on the link to see our current certificate. We are monitored and audited by the Environmental Agency to ensure our disclosures are true and accurate.
Our Stock List: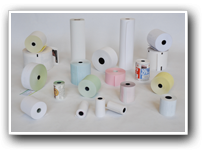 View our Stock List >>>
Roll Print & Art Work
Fully customise your till rolls with a promotion or company logo.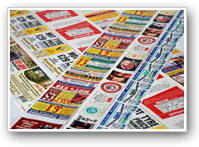 Find out how >>>